Trusted by clients worldwide for video & event production
Events. Broadcast. Video.
Hybrid, Virtual, or Traditional.
We are Production Solved.
We are your event production experts.
Since 2006, we've been working with clients to navigate new technologies and to leverage a combined 75+ years of live event production and broadcast video production experience.
Today, the team at Production Solved proudly helps clients identify, develop, and produce live events, global broadcasts, as well as branded video content and corporate video productions.
WE ARE CREATIVE PROBLEM SOLVERS
We provide a spectrum of services from ideation and
development through production and technology infrastructure. Every
project we produce is different but the commonality between them is our
professional attention to detail, our drive to make sure our solutions
are robust, creative, and meet our client's exacting requirements. 
Whatever your production requirements we have you covered.
Produce a broadcast event for your next virtual event production
Live stream a keynote from San Francisco, or a panel discussion from NYC
Develop a brand film with a cinematic flare
Develop a robust hybrid production strategy
Produce video interviews for any use case – news, corporate/non-profit, education, etc.
Our experienced teams have years of experience in working with clients to understand their vision, ask the right questions and develop bullet proof solutions that make sure production goes flawlessly.
Production runs in our DNA and providing production solutions are at our core.
With a collective 75+ years of live event production & video production
With a collective 75+ years of live event and video production, our team understands the dynamics involved in a successful planned, rehearsed, & executed production.
Live Broadcasts
Press Junkets
Corporate Townhalls
Branded Content
Social Media Studios
Solutions designed to usher the production of events, broadcasts, and dynamic video content throughout the production lifecycle.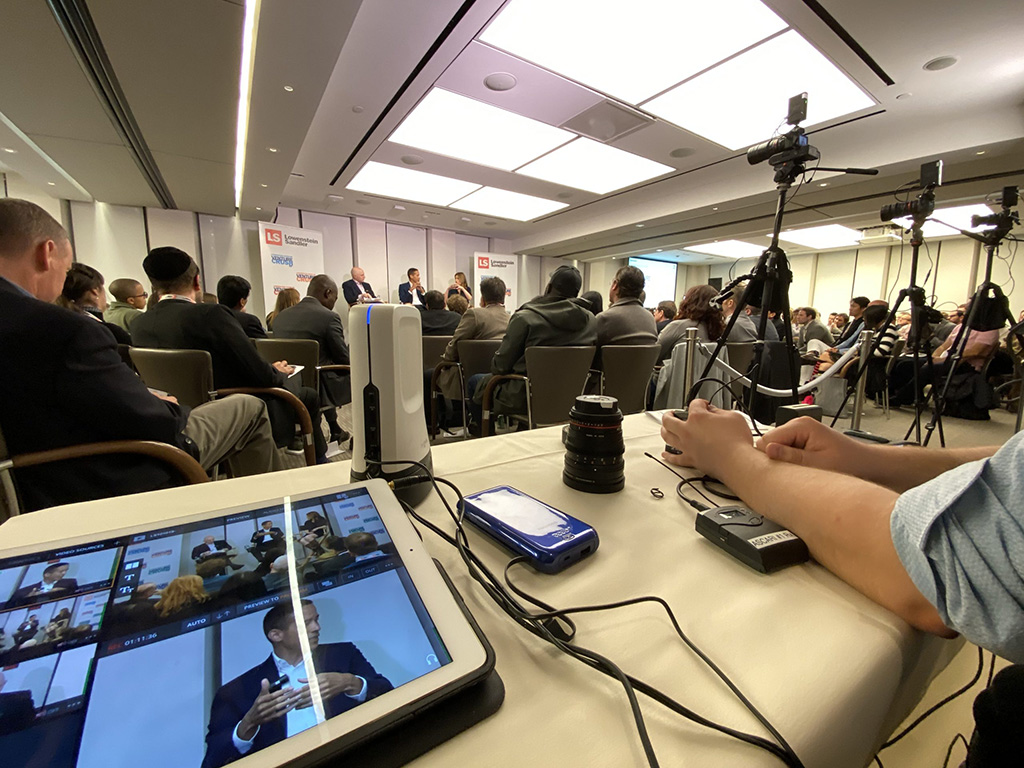 When it comes to event productions…
We approach every event with a fine-tooth comb to identify, plan, and coordinate every detail.
From corporate events at venues such as the New York Times Center, to those with global eyes on them such as the unveiling of the Women's Pioneers Monument in Central Park, our team has extensive experience in managing every facet of event production.
Event production requires specific forethought and focus to ensure all aspects of the production are covered and that redundancies are in place for mission critical parts of the event at hand.
From event logistics, to branding, attendee experience, scenic development, lighting, staging, stage management, media coordination, and rehearsals our team is well versed in making sure that event production execution is done in an organized and professional manner.
A Holistic Event Production Approach
We look holistically at the world of virtual event production and offer a comprehensive platform-agnostic production solution.
This sets presenters and participants up for success and allows us to identify the right tools to engage audiences.
We have a long history of developing broadcast-grade live streams for events of any size.
We understand the requirements for planning and producing hybrid events that require special attention to meet both on-site and geographically remote participants. 
CORPORATE & BRAND VIDEO SOLUTIONS
Turnkey Video Production Solutions
Whether you need to capture an executive conversation, an interview with a key customer, produce a sizzle reel, or craft a cinematic brand film our team can guide your production from creative inception through delivery of a highly-polished finished video asset.
Creative video production solutions
Turnkey management of the entire process from creative development through post-production
Experienced Production team who can manage executives, celebrities, & all personality types to effectively and creatively capture any kind of video
Strategic approach to look at your organization and figure out how you can best use video to capture and tell your story and support marketing and PR campaigns.
TAILORED SOLUTIONS COAST TO COAST
We look holistically at the world of event production
From traditional event and video production to virtual we provide a range of turnkey solutions to help a range of clients successfully execute their productions.

- Creative Event & Production Development
- Event Management & Logistics
- Broadcast & Streaming Solutions
- Virtual Event Production & Management
EVENT PRODUCTION SOLVED: AN AGENCY'S BESTFRIEND
We have long worked with agency's who manage and design world-class client initiatives; which means our team is well versed in understanding and identifying the produciton requirements for agency partners around the globe.
We understand the unique requirements of coordinating events and activations which often are a global effort.
Our team can seamlessly integrate with your agency to provide a full range of production solutions; from event production support services (logistics, IMAG, staging or scenic) to complete live broadcast development services.
The bottom line is we're an agency's best friend because whatever the vision we have the right team members around the world to bring it to fruition.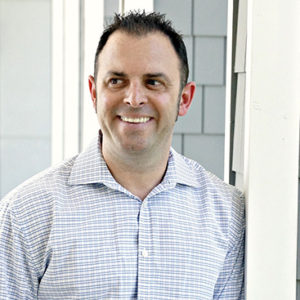 Building on a career that started at age 16 with a production job in live television…
Jason Cohen has a rich background in media production and client services. Cohen helps clients identify and craft video solutions that meet their needs. He proudly launched CityCast Media at the dawn of Podcasting in 2006.
Under Cohen's leadership, Production Solved by NYC Video Pros has crafted a wide variety of event production solutions including promotional videos, documentaries, brand films, short films, as well as the orchestration of multi-camera broadcast-quality live streaming events.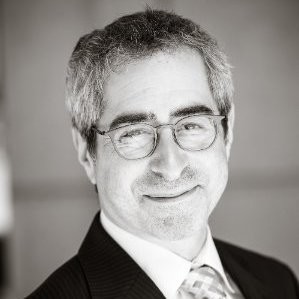 Frank Berman has a diverse background in Media production & live event management. His deep understanding of the nuances of production means he is well versed to guide projects from ideation through completion.
His 30+ years of experience include crafting corporate theatre solutions, coordinating multiple camera productions, managing high-performing teams & developing engineering systems for thousands of live-to-air productions, as well as bespoke special events from around the globe.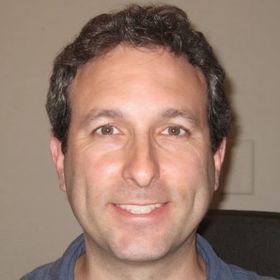 Seth Bellaff has worked in live broadcast & events for over 25 years. With a career focused on production management; he has produced television shows, live events, & corporate videos for clients including Condé Nast, MTV, VH1, Comedy Central, Lifetime, The New York Lottery, Exxon Mobil, The Clinton Foundation, Bloomberg Philanthropies, & Disney.
Seth specializes in broadcast media management for live events, including the technical and logistical setups and management of stand-ups, SNG trucks/crews, press risers, pressrooms, red carpets and one-on-one interviews.