Rooted in television production, our experienced broadcast production team crafts a run of show that results in a polished live streaming broadcast that can bring global attention to your events, announcements, meetings or any project.
Whether your event is happening at Madison Square Garden, on the Las Vegas strip or from Los Angeles or London, we are well versed at identifying a rock solid transmission path for any broadcast production.
Turnkey Broadcast Production Technology
We take care of all of the necessary broadcast technology to assemble a professional multi-camera production. Rich with video roll-ins, graphics, and all of the necessary elements for a professional broadcast production.
broadcast production services
Whether you're producing a virtual broadcast for your next virtual event or you want to produce a live stream for your next earnings event, our turnkey broadcast production services have you covered.
Showcasing Your Organization
Using broadcast live streaming technology is a mix of arts and sciences. Our solutions cover both the creative aspects to develop a comprehensive broadcast, as well as the technology to execute and deliver the finished show.
Creative Development
Our team's experience is rooted in television production development. That means we understand how to produce engaging content that translates into helping our clients produce effective broadcasts.
Accordingly, we work with clients to craft dynamic broadcasts that are in-line with their particular goals. In working together, our team will lead the way to identify the right format, structure, branding and show flow. Ensuring a well-produced broadcast that's engaging to viewers and highlights your show.
Technical Expertise
Regardless of whether we're working on-location, in-studio, or even virtually, we identify and coordinate a full-spectrum production solution. This broadcast production solution allows us to assemble a multi-camera live streaming broadcast. One that can include live graphics, video roll-ins, live remote presenters and even remote questions and answers.
We cover all facets of the technical production including and not limited to cameras, lighting, audio, internet, and communications with the host(s) and remote participants to ensure a seamless broadcast.
Press Events in
Central Park
Corporate Launches &
Networking Events
Annual Investor Meetings
Investor Day Productions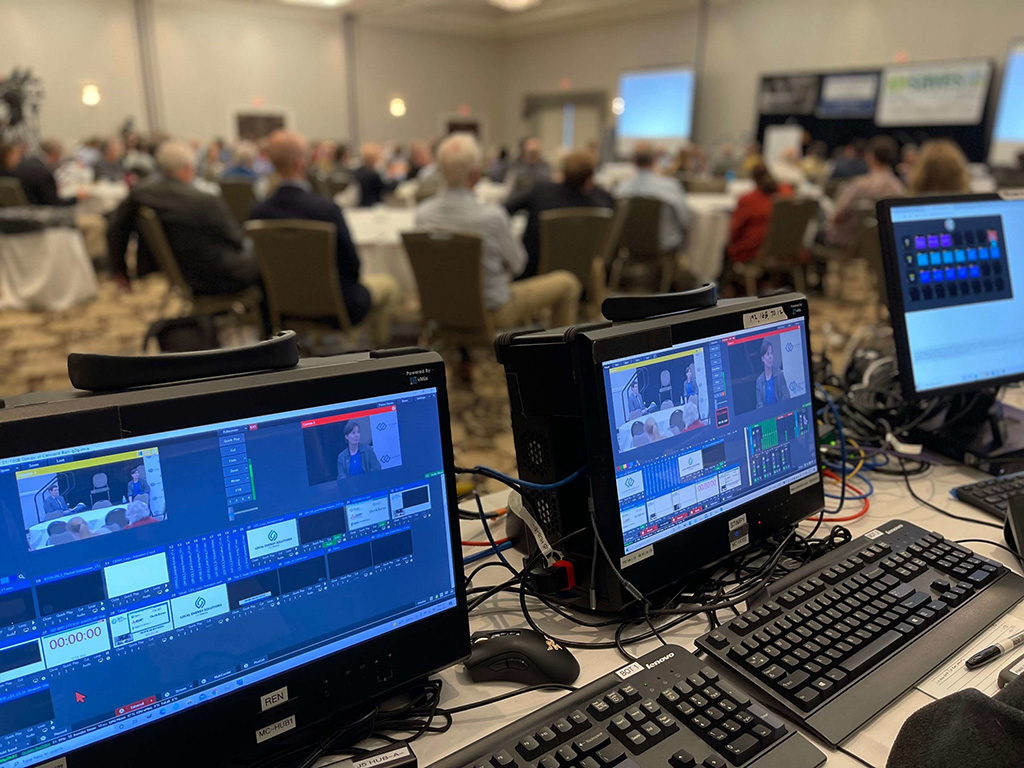 Turnkey Production Solutions
Creative + Technical Solutions for All Broadcast Productions
Whether you're doing an annual investor update, producing an SKO, covering a sporting event, or a concert … or anything in between we have you covered.
When it comes to broadcast production, our solutions are customized based on the initiative at hand. Covering anything and everything from creative show development, through broadcast production, rehearsals, and distribution.
Creative & Technology Live streaming Solutions