Coporate video production
Production Solved can work with you to produce any kind of video content. 
From brand films to dynamic executive interviews, on-boarding content, or developing a video marketing strategy. 
Whatever kind of corporate video you're looking to produce we can help. We provide a range of video production solutions from single-camera ENG crews to multi-camera productions that utilize the latest production tools to deliver rich HD video with dynamic movement.
Our video production solutions are turnkey and help organizations like yours to produce video content in a creative, effective, and efficient manner. 
Our solutions take client projects on the journey from concept all the way through production.
We help clients produce corporate video content for a wide variety of uses and it all starts by listening and understanding the kind of video asset you are looking to produce.
[Fun fact: When it comes to producing interviews – we take special care and we're well-versed in working with A-list celebrities, C-suite executives, and politicians. Regardless, of who's in front of our cameras we spend a lot of time getting participants comfortable on-camera to ensure we wrap production with the right content for post-production.]
Multi-Camera Live Broadcasts
In-studio Video Productions
On-Location Multi-Camera Video Productions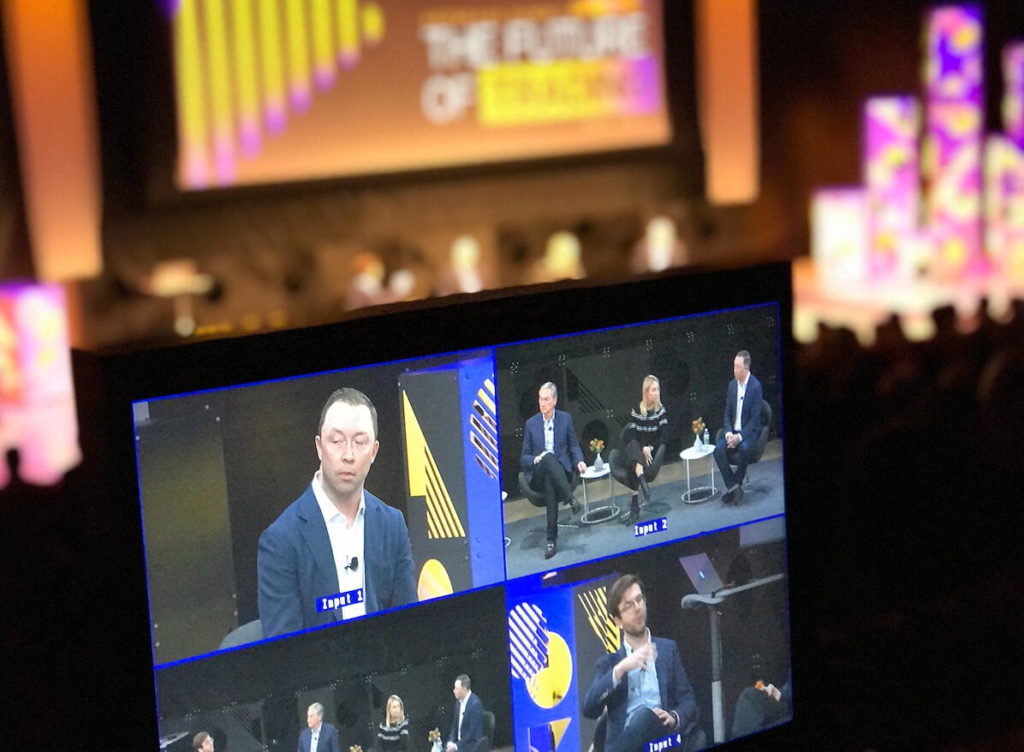 Branding & Corporate Video
We have a time-tested production methodology that covers all the facets of the corporate video production process.
Shoot. Edit. Produce. Deliver.
CREATIVE VIDEO PRODUCTION SOLUTIONS FOR EVERY ORGANIZATION
Whether you want to produce a brand film, a corporate overview, a marketing video, training segments or anything else you can imagine – our experienced video production team has you covered.
From concept through production our turnkey corporate and brand video production solutions can effectively and efficiently help any organization to leverage the power of video production.
We work with you throughout the entire production process and ensure that the concept is well-defined, that guests and talent are comfortable on camera and that the final video asset matches your initial vision.
brand & Video Marketing Solutions
corporate video production