Hybrid has many meanings. We work with you to craft a creative hybrid solution that makes the most sense for your event and delivers the best experience for your IRL and digital attendees.
Comprehensive Show Development
We develop a run of show that drives all activities for the hybrid event to keep all parties in sync – this ensures that front-of-house and back-of-house activities are all coordinated in alignment.
We take a holistic view of creating an event that works both IRL and online and our solutions cover all the details including creative, production team, technology and logistics.
our hybrid event solution
When it comes to producing hybrid events our team has the experience that can help you create a uniquely engaging and well-produced hybrid event. 
Hybrid Event Productions are Complex Productions
Requiring attention to both the IRL experience and the digital presence to ensure a cohesive and meaningful event for all attendees.
Concept to Reality
When it comes to hybrid events we can take your hybrid production from concept to reality – or step in as a trusted technology partner to execute on the ground and for virtual attendees with a professional-grade broadcast. Our solutions all vary based on our client's requirements. 
Covering All Facets of Hybrid Event Production
We help our clients by identifying all of the particulars for their hybrid events and developing a comprehensive run of show and then coordinating all front-of-house activities (those aspects attendees see IRL and digitally) and the back-of-house activities which drive the production. 
When It Comes to Front of House
We work with you to identify the experience, the look and feel of the venue, creating a scenic look that works for your event, and optimizing the space that we've identified (or you've already secured) for the event. 
On the Back End
We have an experienced team of show callers, producers and stage managers to execute the live event…similiarly we have a team of producers and the like that can execute the digital event. 
Broadcast-Grade Event Production
Finally, when projects call for it – and many hybrid event productions do – we produce a broadcast-grade live stream that is strategically integrated into the event platform. We also help identify, select, and manage the entire event platform if you don't already have an existing technology stack.
Our hybrid event production services include:
IRL venue selection
Digital Platform vetting
Development of Run of show
Coordination of live and digital activities
Essentially coordinating two events at the same have a lot of layers and moving parts as they are designed to reach both IRL attendees and those joining virtually or on a digital platform. We help you to develop a comprehensive hybrid event that is intelligenty produced, well managed, efficient.
We know how to in identifying the right production methodology and knows how to navigate the requirements of the two different modalities. This experience informs finding efficient and effect ways to produce hybrid events while also being mindful of budgetary concerns.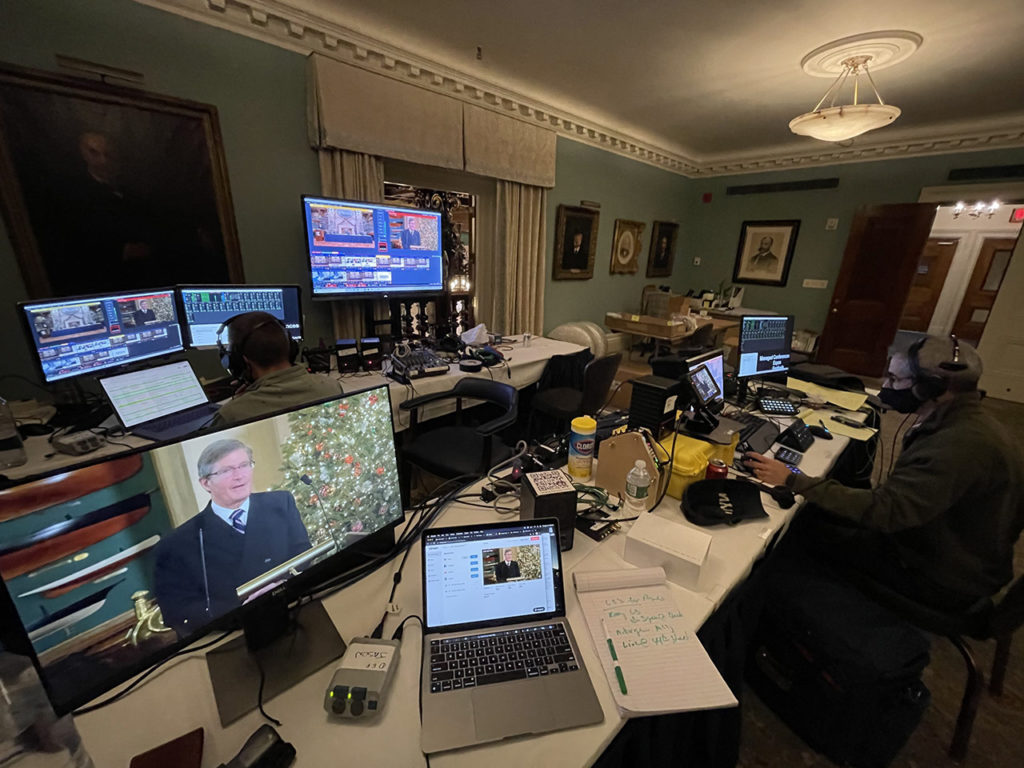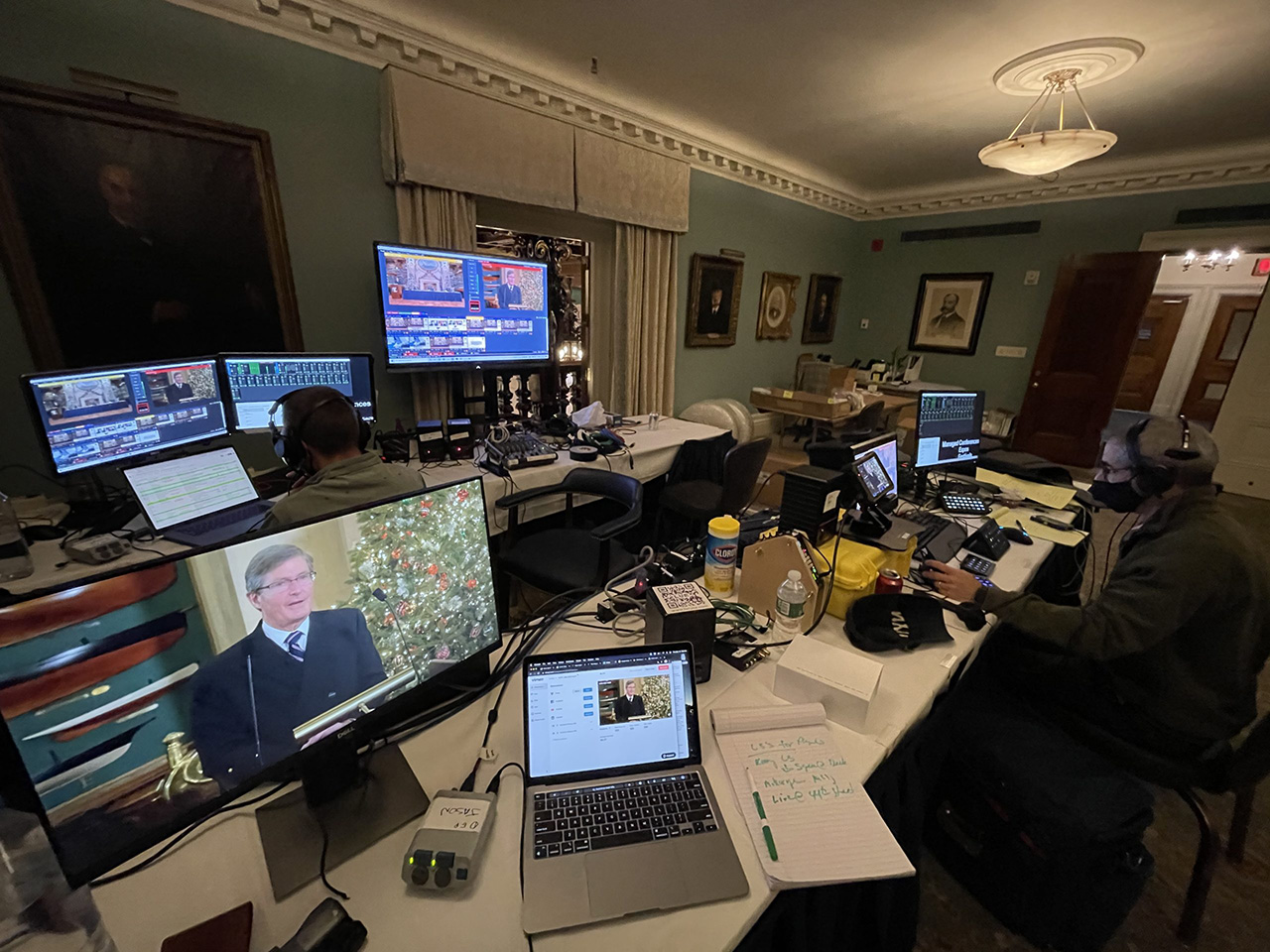 Turnkey creative solutions
CRAFTING ROBUST IRL & DIGITAL EXPERIENCES
Holistic Hybrid Event Productions
We pride ourselves on thinking holistically and creatively about the experiences of both IRL and virtual attendees and developing unique solutions that leave a lasting impact. 
Beyond the creative we think about and implement production solutions that ensure hybrid events are efficiently and effectively produced.
Covering all aspects of event production