Event production is a bustling hub of activity that bring together people, technology, and creativity. The event industry is worth billions of dollars worldwide, and with the rapid rise of virtual and hybrid events, it's more important than ever to create engaging and captivating content that will stand out from competitors.
As a content creator, event production presents a myriad of opportunities for you to showcase your skills and gain exposure. Here are just a few of the avenues you can explore.
Live Streaming and Webcasts
Live streaming events and webcasts have become increasingly popular in recent years, especially with the COVID-19 pandemic forcing many events to go virtual. If you have experience with live streaming, you could offer your services to event planners who are looking to create an immersive experience for virtual attendees.
Live streaming can encompass a variety of elements, such as capturing live performances or presentations, conducting interviews with speakers or attendees, and running live chats or Q&A sessions.
Event Photography and Videography
Capturing the essence and energy of an event is crucial, whether it's an in-person or virtual event. Event photography and videography are essential for creating social media content, promotional material, and recap videos.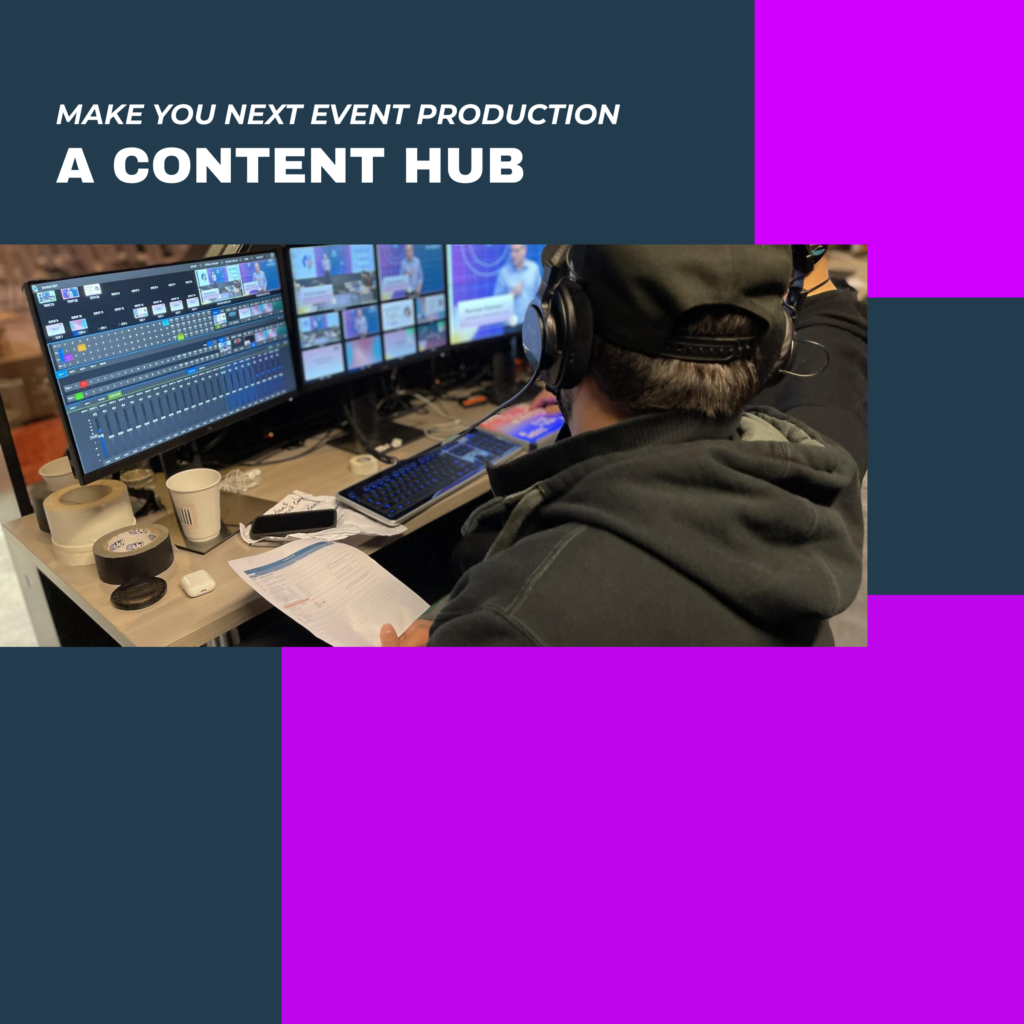 When working as an event photographer or videographer, you'll need to be skilled in capturing candid moments, staging group shots, and creating dynamic content that engages the audience.
Creating Social Media Content
Social media is a powerful tool for event promotions and marketing. Platforms like Instagram, Facebook, and Twitter provide opportunities to connect with attendees, promote upcoming events, and share behind-the-scenes glimpses of event production.
As a content creator, you can take advantage of social media to create engaging content, including graphics, videos, and infographics that are perfect for sharing. Make sure to stay up to date with social media trends and adjust your content accordingly.
Writing Event Content
Event planners need written content for their website, promotional materials, and press releases. This content could include event descriptions, speaker bios, and blog posts.
As a content writer, you'll need to be able to craft compelling content that resonates with the target audience. This could involve conducting interviews with event organizers or speakers, doing research on the event topic, and writing engaging copy that captures the essence of the event.
In conclusion, event production offers a wealth of opportunities for content creators. From live streaming and videography to social media and content writing, there are endless possibilities for showcasing your talents and creating captivating content. As the event industry keeps evolving, it's essential to stay on top of trends and adjust your content to match the audience's preferences. With the right mix of creativity and technical skills, you can make a big impact in the event production space.